Exhibition at the Museum Centro de Arte Contemporáneo La Sala, Vilanova i la Geltrú, Barcelona
Winner of the Painting Prize "Brindanos tu Arte" Bodega Enate

With the work "Plantemos" (100x100cm), acrylic on canvas



Click here to press article:



Exhibition Gallery BunterHundBerlin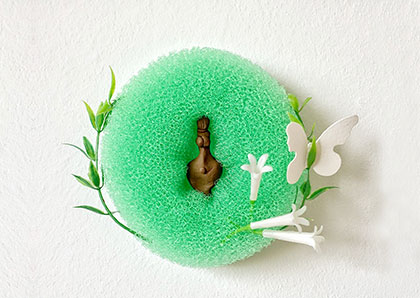 "The Venus of X-berg and other female beings"
My next exhibition will be in Berlin, on Sunday, May 10 at the Bunter Hund Berlin Gallery, at 11 o'clock. I invite you to come and participate in the talk and show. Starting at 12 o'clock I will take a guided tour and discuss some aspects of my work.
Exhibition Gallery Wechselraum Bonn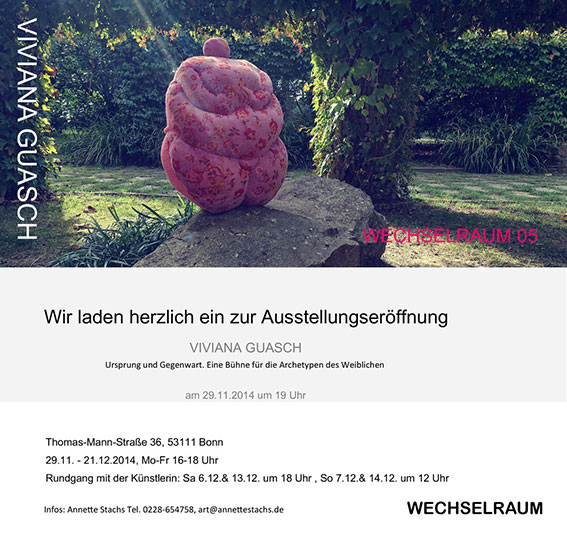 Exhibition Centro de Arte Contemporáneo La Sala. Premio Donart 2013
Premio Donart, 2013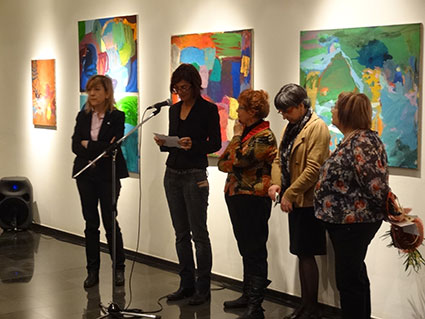 La exposición con la obra de la artista ganadora se podrá ver en el Centro Contemporáneo La Sala. Viviana Guasch ha sido la artista seleccionada. El premio Donart está organizado por la Asociación de Dones la Frontissa, con la colaboración del Ayuntamiento de Vilanova i la Geltrú, que tiene por objetivo fomentar y dar visibilidad al trabajo de la mujeres en el ámbito artístico. Del 8 de abril al 14 de mayo 2013.
Inauguration of the exhibition The exhibition with the work of the winning artist can be seen at the La Sala Contemporary Center. Viviana Guasch has been the selected artist. The Donart Prize is organized by the Association of Gifts the Frontissa, with the collaboration of the City of Vilanova i la Geltrú, which aims to promote and give visibility to the work of women in the field of art. From April 8 to May 14, 2013.